we film, produce and live stream
We have produced moving content, TV shows and major live broadcasts since 1996. In our fully equipped TV studio, we live stream and produce daily digital productions that engage and activate participants. Over 8,000 productions later, we know that we are good at what we do.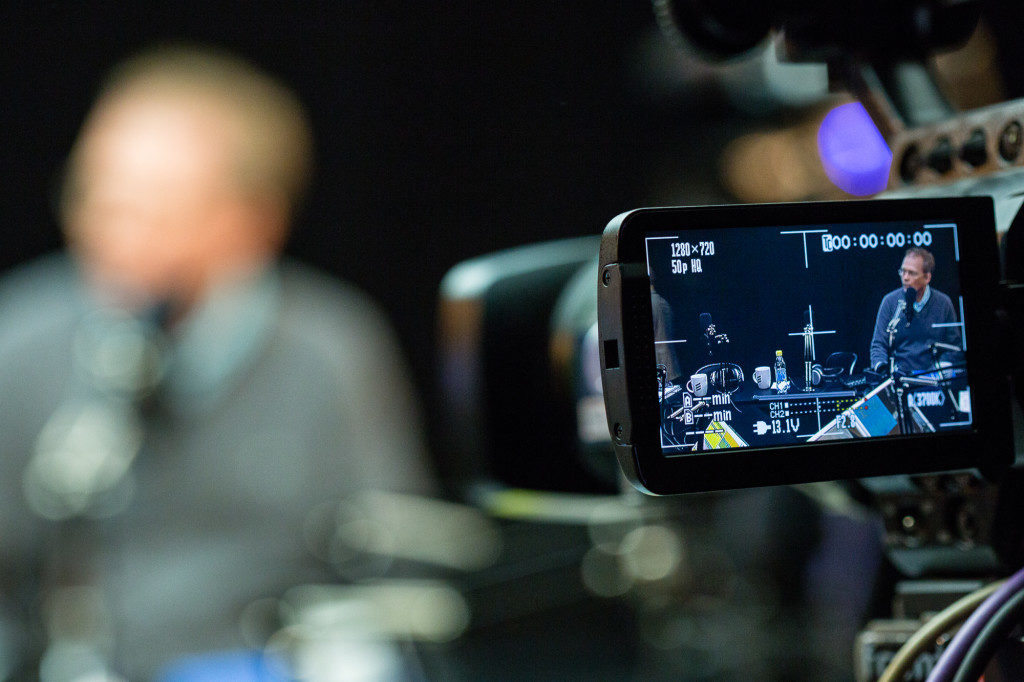 Digital events, meetings and live stream
Today many face the challenge of keeping engagement and interactivity on top, especially as more meetings turn digital. We help you digitize events, kickoffs and conferences via live stream's from our studio or at your place.
Our studio provides everything you need
We have a fully equipped studio with all the technology you need to be able to live stream large conferences, digital meetings, educations and events. We help you broadcast on platforms such as Zoom, Teams, Skype, Webex, Youtube, Vimeo – or our own Fronto Channel. Our experienced staff and producers will take the work off your shoulders to let you on focus on the message you want to deliver to your audience.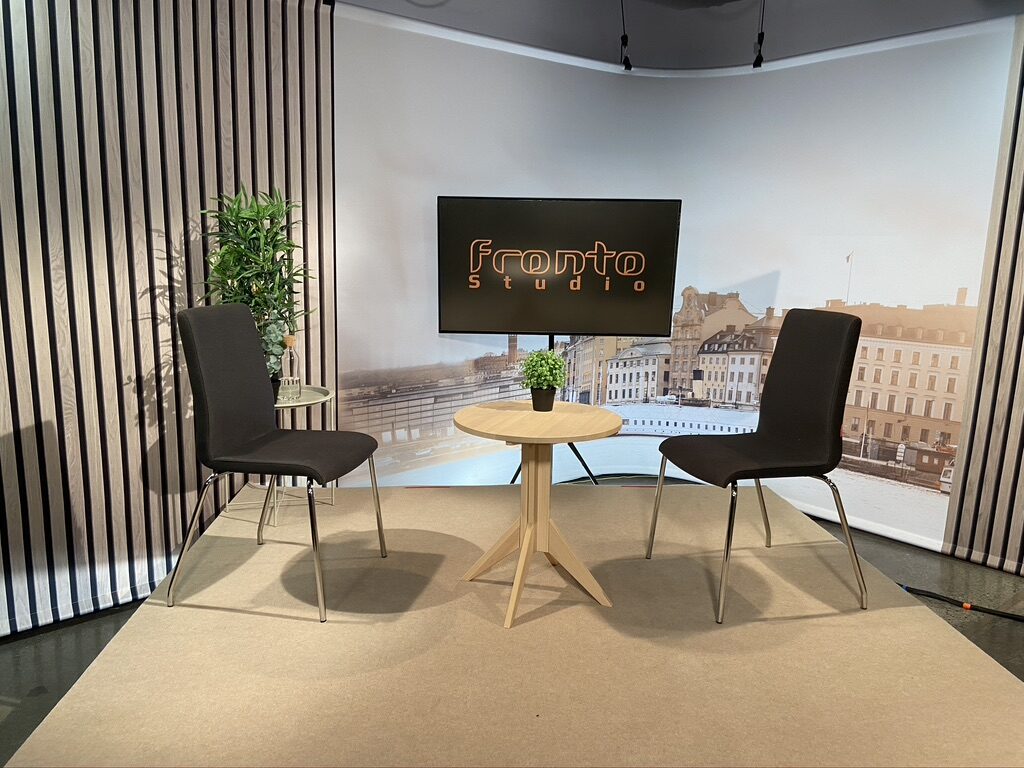 Book the studio for your production or live stream?
Call 08-585 77 800 and let's talk more about your project or use the right button to make a direct booking.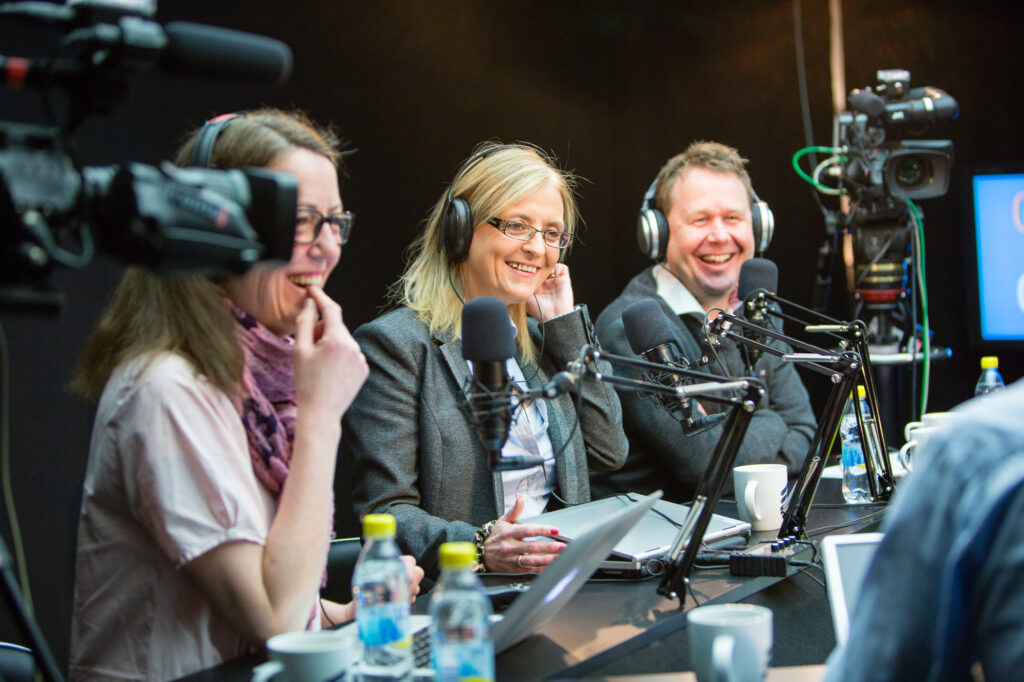 From idea to finished production
We are with you all the way, from idea to finished production. We specialize in format-packaging and creating graphic concepts of moving media. The possibilities our studio provides are endless, and we will help you tailor your production after your needs, all you need to know is what message you want to convey and we will help you reach great production results.
The best production team in Sweden
"Lucky me who gets to work with Sweden's greates studio and producers when I do live broadcasted webinars, e-courses or record podcasts, short info-videos and customer events!"